CBT's Annual Gala & SOUL Conference
Past Sessions
Monday, February 20, 2023

•

29 Shevat 5783

-

8:00 AM - 9:00 PM
Sunday, February 19, 2023

•

28 Shevat 5783

-

5:30 PM - 9:00 PM
---
CBT'S ANNUAL GALA
SUNDAY, FEBRUARY 19, 2023
5:30PM SHULEM LEMMER CONCERT

Q & A MODERATED BY RABBI PINCHAS ALLOUCHE
Heavy Hors d'oeuvre to be served during cocktail reception as well as intermission.
Open bar and dessert reception also included.

(To submit an anonymous question for Shulem Lemmer email us at SOUL@bethtefillahaz.org. Q & A box will also be available at CBT to submit your question.)
---
CBT'S ANNUAL SOUL CONFERENCE

Delve into the four facets of the soul:
-My relationship with myself
-My relationship with others
-My relationship with G-d
-My relationship with the world
Featuring private Sofer Workshop, Virtual Reality from the Kotel, Yaffa Palti, Rabbi Simon Jacobson.

MONDAY, FEBRUARY 20, 2023

8:00 AM - 9:00 AM REGISTRATION, BREAKFAST BUFFET
9:00 AM - 9:15 AM OPENING REMARKS, RABBI PINCHAS ALLOUCHE
9:15 AM - 10:15 AM SESSION 1
10:15 AM - 11:15 AM SESSION 2
11:15 AM - 11:30 AM REFRESHMENTS AND BREAK
11:30 AM - 12:15 PM SESSION 3
12:15 PM - 1:15 PM LUNCH BUFFET
1:15 PM - 2:15 PM SESSION 4
2:15 PM - 2:30 PM BREAK
2:30 PM - 3:30 PM SESSION 5
3:30 PM - 4:15 PM SESSION 6
4:15 PM - 5:00 PM SESSION 7
5:00 PM - 5:30 PM CELEBRATION OF ISRALIE MUSIC WITH QUARTET
5:30 PM - 7:00 PM FORMAL DINNER, KEYNOTE ADDRESS, CLOSING REMARKS

REGISTER BY JANUARY 31ST Price increases on February 1st

GALA ONLY
$210 members
$250 non members
$100 Young Professionals (under 30)
SOUL CONFERENCE
$550 Soul Conference
$650 Soul Conference with Gala Ticket
SPONSORSHIP OPPORTUNITES
Partner $26,000
Platinum $14,200
Gold $10,800
Silver $5,400
Bronze $3,600
Sponsor additional attendee $600
All sponsorships include reserved seating and meet and greet with speakers along with recognition on conference materials.
Please email if you have any other questions SOUL@bethtefillahaz.org.
---
Rabbi Simon Jacobson one of the greatest scholars and sought after speakers in the Jewish world today, and author of best-seller Toward a Meaningful Life and many other books. Rabbi Jacobson was also the chief transcriber of the many talks of the late Lubavitcher Rebbe (many of them - by memory!) for close to 40 years.
---
Yaffa Palti
has always been gifted in connecting with people. Women and girls of all ages are drawn to her seeking advice, support, connection, and friendship, and she is able to relate to them genuinely and effectively, no matter their life circumstance. In addition to being an acclaimed teacher, Yaffa is a sought-after public lecturer, known for her charisma, depth and humor. She is also a singer/songwriter and often blends together her lectures and melodies. As a speaker, she lectures on many diverse topics, mostly motivational and inspirational, all profound, enlightening and unique. She is also a trained educator as well as a certified substance abuse professional.
---
Rute Yair Nussbaum has been teaching Hassidut in adult education programs in Israel and America for over 30 years. She's taught courses in Midreshet Lindenbaum, Matan, Nishmat, Maale (the Jerusalem film school), Havruta (the Hebrew University Bet- Midrash), Bet Avi-Chai, Yeshivat Hadar Israel, 'Yakar Institute', and many other institutions. She also created sustained learning communities by teaching groups that bring together people from different backgrounds to meet, learn, and seek to grow together.
In America Rute taught for many years at Beit Midrash "Drisha" (New York), and has been an invited lecturer in different communities of New York, Philadelphia and Pittsburgh.
Rute is particularly connected to schools of thought of the Peshischa and Izhbitza-Radzin traditions that emphasize the requirement for self-awareness and personal growth as part of the religious process of becoming an "Eved haShem" (servant of G-d).
Rute received her BA with distinction in Jewish Philosophy and Jewish History from Hebrew University, Israel and MA from N.Y.U., and has submitted her PhD in Jewish Philosophy in Haifa University entitled "After the Six million....It's a New Torah": the Thought of Rabbi Shlomo Carlebach as a Response to the Shoah'. She lives in Jerusalem with her husband and 5 children.
---
Including:
Israel's rising stars and prodigies of Classical Music: Special Performances during the Soul Conference by a quartet of Israel's finest musicians, all whom have performed on the world's biggest stages, in London, Paris, New York, and many other cities, with the world's biggest symphonies and stars, including world-renowned musicians Itzhak Perlman, Gil Shaham, and many others.
---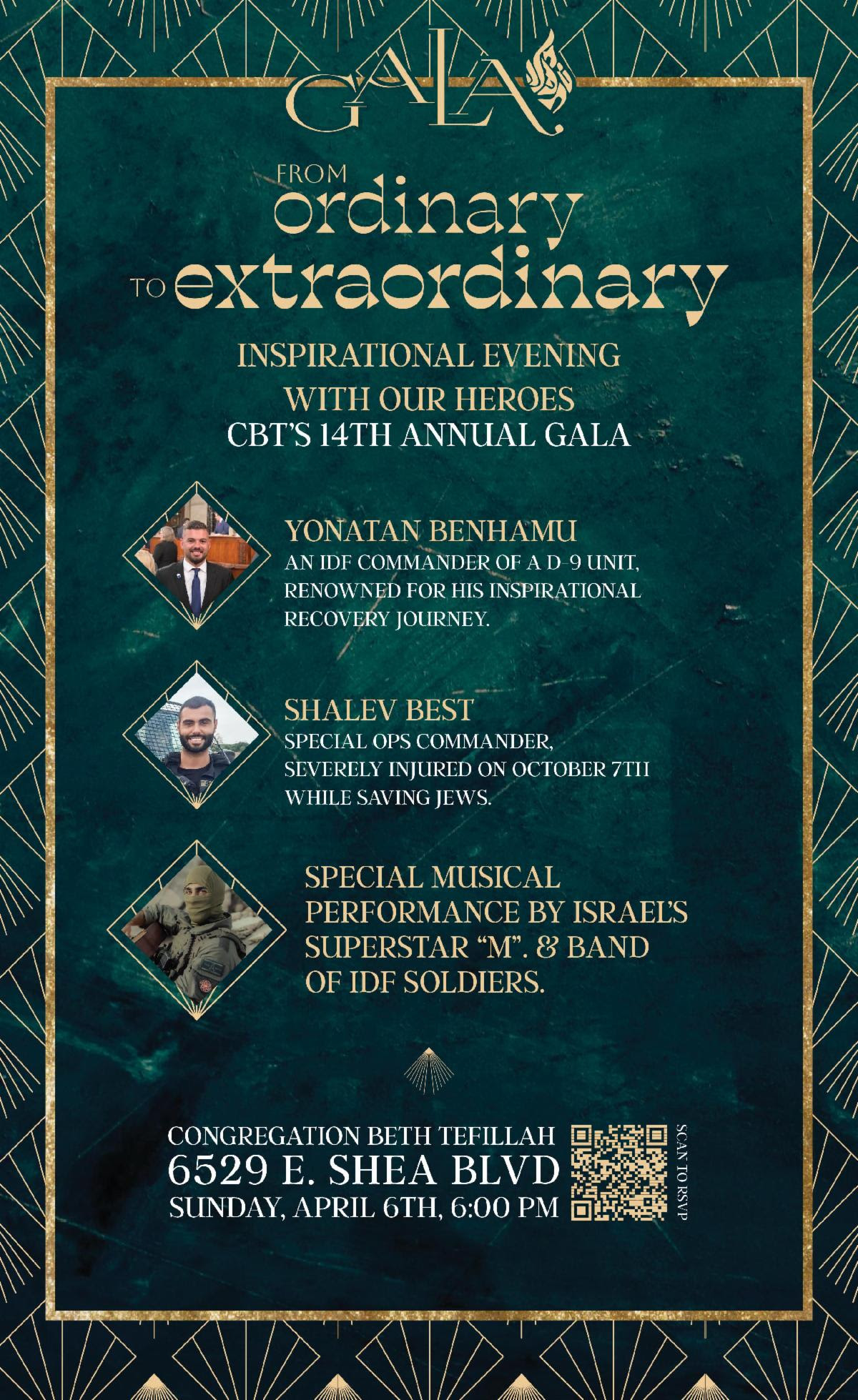 Rabbi Moshe Druin is a renowned public speaker, sought after lecturer and a story telling educator. His heartfelt, yet dynamic presentations have endeared him to Jews of all affiliations, ages and backgrounds. Rabbi Druin's exciting and electrifying personality brings the relevance of Torah to life in a most meaningful and inspirational way. Born in New York, his family made Aliyah when he was six. He has studied in Yeshivot of diverse affiliations in Israel. Ordained as a Rabbi and Scribe, he has lived and worked in Israel, South Africa and now for the past 25 years in the US. Rabbi Druin has benefited communities across the country and around the world with Kosher Torahs while inspiring the next generation to fall in love again with the wonder and the magic of the Torah.
Rabbi Druin's engaging approach, enables him to connect with all audiences. His company, Sofer On Site International, is distinguished as one of the world's premier Sta"m organizations, working with communities from Omaha to India on all aspects of Torah care and soul awakening through the wonder of the Torah. Rabbi Druin lives with his family in North Miami Beach, Florida
Sofer On Site International / The World's Local Sofer
---
Never released in the US before.
Virtual Reality- A Look into the Past.
https://thekotel.org/en/tours/a-look-into-the-past/
Only available at Soul Conference.
---
Share Print Save To My Calendar
Fri, March 24 2023 2 Nisan 5783