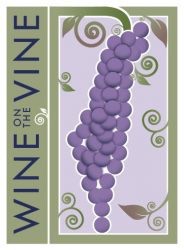 We are proud to announce a new partnership with The Israel Innovation Fund (TIIF) and their flagship project, Wine On the Vine. TIIF's mission is to share and export the best of Israeli culture around the world, and their program Wine on the Vine is the branch of the organization committed to showcasing and promoting the world of Israeli wine.

For decades, people around the world have been planting trees in Israel as a way to connect, support, and make a personal contribution to growing the land. Wine on the Vine is the 21st century version of this tradition, providing the opportunity to plant grapevines in wineries across the country.

For just $18, you can plant a vine in one of Israel's leading wineries and receive a beautiful digital or print certificate - which you can dedicate and send to a friend or loved one. Vines can be planted for any and all occasions — birthdays, anniversaries, the birth of a new baby, in recognition of an accomplishment, in memory of someone, or simply to show someone you are thinking of them.

Through our new partnership, every time a member of our community purchases a grapevine through Wine on the Vine, a portion of the proceeds will go back to us and to supporting our community at CBT.

The time is now to plant a vine! Plant your vine at www.wineonthevine.org/CBT
INTRODUCING #MYLCHAIM
Together with our partner Wine on the Vine, we are excited to launch their new #MyLChaim Campaign, which celebrates Israeli wine! Please join us in a special test pilot for the campaign that will allow you to be the first to taste Israeli wine from the organization's new online wine store, Israwines.
Please follow the instructions below and click on the link to make your purchase. Don't forget to post with the hashtag #MyLChaim once you receive your wine to share in this global celebration of Shabbat and Israeli wine!
Follow these instructions to participate:
1. Purchase your Israeli wine from http://www.wineonthevine.org/product/mylchaim/
Pick up available at CBT.
2. Take a photo or video with your wine on before Shabbat.
3. Upload it to social media with the hashtag #MyLChaim and tag Wine on the Vine
4. Connect with Jews around the world through drinking Israeli wine on Shabbat!
Mon, September 25 2023 10 Tishrei 5784